The situation: Your ultimate bias group is coming to your country as part of their world tour.
*Screams*
*Panics*
*DIES*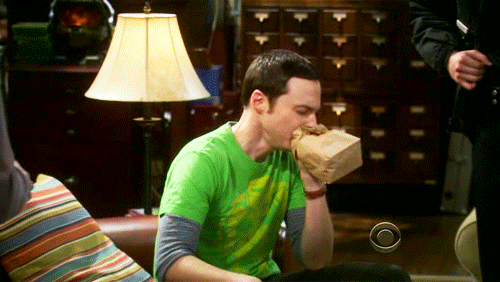 As excited as you are about the news, you couldn't help feeling extremely anxious over a plethora of concerns. "Will I be free on concert day?" (Hopefully…) "I've got strict parents; will they ever allow me to attend a show that starts in the evening?" (Fingers crossed…) "Do I have enough funds?" (Still iponing…)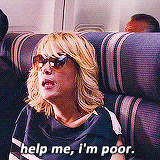 But the most pressing issue in your head right now must be whether or not you'll manage to score much-coveted tickets to what could be the most unforgettable night of your life. And with thousands of fans hailing from near and far about to set forth for the ultimate battle that is ticketing day, the stakes are definitely high.
Ottoke?
Well, now's not a great time to lose hope. Not all fans across the globe get the chance you've got in your hands right now, so get your game face on, and read our guide on how to cop K-Pop concert tickets – the fun and ethical way – like a boss:
Anticipate. 
This tip actually applies way before the announcement of the concert in your area.
ANTICIPATE.
We all know how unpredictable K-Pop groups can be. So even though you think there's a super slim chance of them visiting your country, prepare anyway.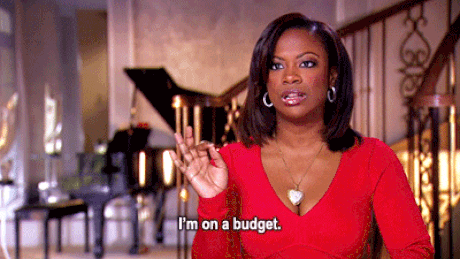 Budget your allowance. Cut your expenses. Feed your concert fund jar regularly. Heck, if you could open a bank account for this, go for it, because the best time to save up is always, always NOW. You never know… the next city they'll swing by could be yours!
Think about it: If you end up saving more than the amount needed for an SVIP ticket, you might even consider going the extra mile and save up a bit more to see your favorite group in Korea!
Decide on your mode of purchase
Online or on-site? Oh, the dilemma… Each has its own pros and cons, but obviously, you'll have to choose what would be the most convenient for you at the moment.
Needless to say, if you're living far from ticketing outlets or abroad, it would be best to purchase tickets online or make a reservation through the organizers (if they offer such). The same goes for fans who've got access to speedy and reliable internet connection. Why go through the hassle of lining up for hours and hours, when you can just make the purchase in the comfort of your home? Easy peasy.
"But what if the website crashes?"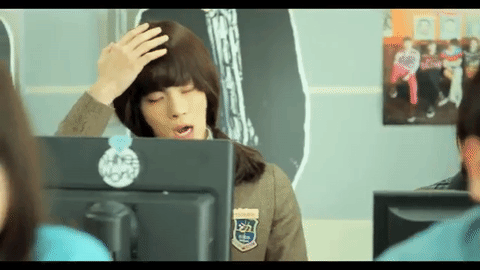 We totally get why you're worried about this. Indeed, the volume of website visitors on the day of selling could potentially crash the site. However, if it does happen during your transaction, chances are, servers at ticketing offices are also down! So take a deep breath, refresh the page, and you'll get your ticket soon enough.
Now, let's get to the far bloodier option: on-site purchasing.
If you have yet to endure lining up for a K-Pop concert ticket, trust us when we say that buying on-site an experience in itself. It's an incredibly stressful ordeal, but nonetheless exciting.
Although this option will require a lot of time, patience, and effort on your part, it's still what most fans – especially those who who live near ticketing offices – prefer. Some do it for the guarantee of getting hold of the actual ticket stat (nothing quite compares to this feeling), while others do it simply for the thrill. Some fans also take this opportunity to meet new friends in the fandom.
Everybody has their own reasons for buying on-site, really. Just make sure that if you do choose this option, you're mentally, emotionally, and physically prepared for it. After all, nothing's too difficult if it means seeing oppas or noonas performing your favorite jams on concert day, right?
Devise a game plan.
Okay, since you've got your money ready, cleared your schedule on ticketing day, and even got a go signal from your parents, it's time for you to come up with a strategy. Don't take this step lightly.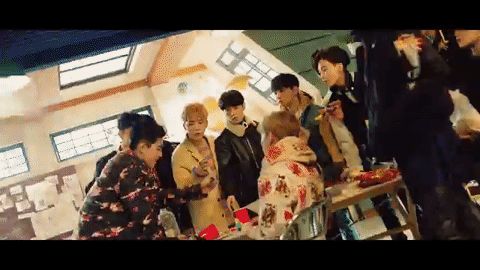 Just as how a good soldier never goes to war without a solid plan, you, too, should face ticketing day with a faultless scheme, especially if you're buying on-site.
Truth be told, this would be a lot easier if you're going with friends, as you can pitch your own ideas and develop your game plan from there. So, if you're going alone, it would be smart of you to look for at least one mutual, who's going to buy tickets at your chosen location.
We understand that you might be in a state of panic right now, so, to inspire you and, perhaps, give you some peace of mind, here is a tried-and-tested ticket-buying strategy to get you started:
Mission: Divide and Conquer
Required Manpower: At least 2 people
The Plan: Find the ticket offices that will less likely cater to TONS of people and assign members of your group to those areas. You can either go alone or by pairs, depending on how big your group is. Make sure each "unit" carries enough amount of money that will cover the cost of tickets for your entire group. On ticketing day, keep in touch through calls or SMS. Whoever among you reaches the counter first will buy the tickets.
Stay on SNS.
We bet you don't want to miss out on anything. So during this crucial period, let SNS be your best friend.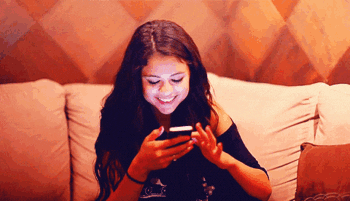 Enter essential keywords in the search box, follow and turn on notifications for significant accounts, and regularly check official and related hashtags to closely monitor what the entire fandom is up to.
You can also use SNS to find out which ticketing offices would be crowded on D-Day (since fans usually post about where they will be buying their tickets), so you can plan accordingly.
On ticket-selling day, be a responsible fan and help keep your fandom updated about what's happening on your end. Post line updates, photos, and videos that will be of great help to your fellow stans. Above all, do not cause unnecessary panic or worse, fights.
Be smart in using your words.
Safety first!
At this point, the idea of spending the night outside a mall or a ticketing office must have already come across your mind, and you've actually considered doing it. In fact, you're ~this~close to packing your overnight bag!
Well, hold it right there! Is it really necessary for you to camp out? Sure, the idea sounds exciting. We also know that you're afraid of not getting there early enough. But by doing so, you'll be putting your safety on the line. It doesn't matter if there are people around you doing the same. Your own safety is of paramount importance here.
You'll be sleeping on a cold, dirty pavement compromising your comfort and risking your health. Moreover, you will be carrying a huge sum of money – something you (or your parents) worked so hard for. You don't want to lose all that to some ill-minded criminal who lurks in the night, do you?
The key to securing a really good ticket is not by camping out, but by going early to a branch that has the least people (again, regularly check SNS to find out which outlets are expecting the most people).
Think about it: If ten people camped out at this particular hotspot, while you chose have a good night's rest at home and just go early to a lesser known outlet (and by some stroke of luck, you come first in line) it is likely that you will beat the nine other fans who camped out to getting a ticket once ticket-selling hour strikes!
However, if you really do want to experience camping out for a ticket, just for the heck of it, make sure you secure your valuables and stay in your spot in line. Take a nap, but don't slip into a deep sleep (well, we doubt that you can do this in such a situation, anyway).
Some other things…
Initiate.
Early in line? Take the initiative to start a queuing system. Also inform the security guards within the premises to redirect any fan who arrives to your line, so no multiple queues will be formed.
Do not cut the line!
So you woke up late or got caught in traffic. When you arrived at the venue, a looooooooooong line meets your eyes. Frantic and desperate, the thought of cutting the line crosses your mind.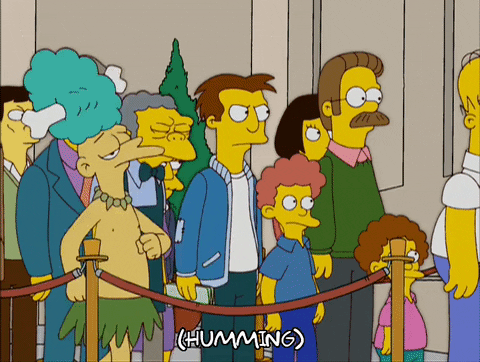 DO NOT.
The people in line want a ticket just as much as you do, and robbing off their chance of getting the tickets they want is just downright rude and unethical. Think about how you'd feel if you were in their shoes.
Buy tickets within the purchasing limit.
Simple: If the organizer says you can buy a maximum of two tickets for this particular show, then don't insist on getting three, even if need be.
Make new friends!
This is probably the best part about lining up for tickets. Making new friends in the same fandom. Queueing for hours can get extremely boring, so take the liberty of striking a conversation with the fans near you. Talk about your biases, your favorite songs, choreography, and whatnot. Surely, you wouldn't run out of things to talk about! Don't forget to ask for their SNS handles or their mobile numbers. Who knows? You might even meet again on concert day!
Handle your ticket with ~care~.
After what feels like forever, you've finally purchased your ticket! *Happy dance*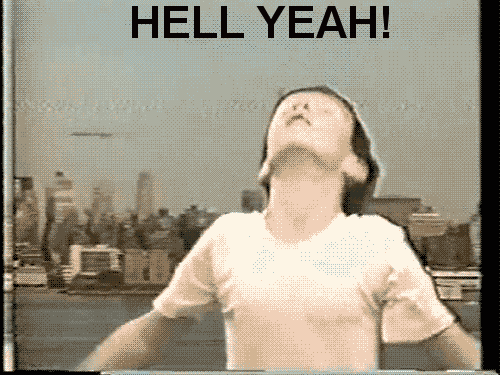 With your patience and perseverance rewarded, it is just right that you keep the very key to your most-awaited event in a secured place, but, perhaps, not before snapping a picture of it to post on social media (see to it that the barcode and essential info printed on the ticket are blocked!). After all, you want the world a.k.a. the interwebs to witness your success.
Tucking the ticket in your wallet or planner is a definite no-no, as they are items that can easily get lost, misplaced, or worse, stolen. Make sure your hiding place is easy to access, so you wouldn't have any issues retrieving it on concert day.
Got it? Alright. We wish you luck on D-Day!!!
Written by: Krew member Andy Flores